Categories
Categories
Brands
Brands
Intelligent Nutrients PurePlenty Exfoliating Shampoo
Intelligent Nutrients PurePlenty Exfoliating Shampoo
Product Description
Gentle yet active sulfate-free formula sweeps away buildup to open follicles for a healthy hair cycle and hair movement. Preps the scalp for optimum penetration of the Serum.
•Saw Palmetto and Ajuga Plant Stem Cells help inhibit DHT and promote healthy follicles.
•Nettle helps clear the scalp & improve hair shine.
•Active Aromatic Oils help balance and refine the scalp and offer anti-microbial and anti-bacterial attributes.
•Smart direct-to-scalp applicator perfectly places product where it is needed.
Size: 236 ml / 8 oz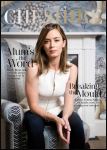 Product Reviews
Find Similar Products by Category
Customers also viewed